Atlantic Hurricane Outlook: Weakening El Niño expected to fuel seasonal increase to hurricanes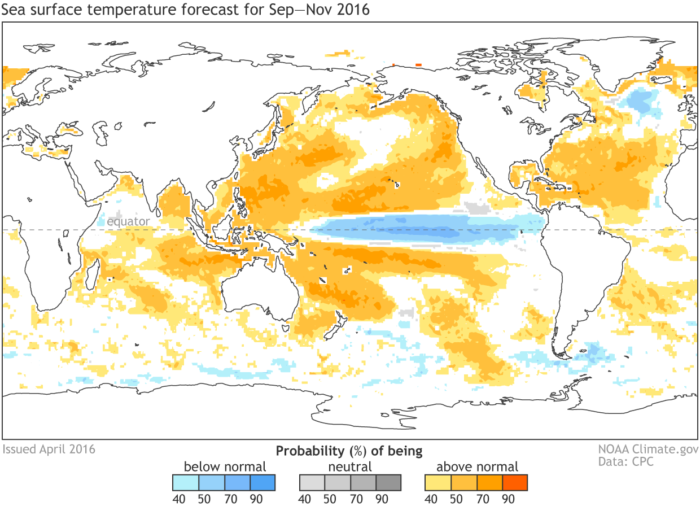 As the clock ticks down to the start of the 2016 Atlantic hurricane season, Colorado State University (CSU) has released its predictions for the upcoming season. The Washington Post Capital Weather Gang has provided its detailed synopsys of the 36 page report.
A strong El Niño was in place for the duration of the 2015 hurricane season, we saw a very suppressed and below normal season with only twelve tropical cyclones, eleven named storms, four hurricanes, and two major hurricanes. Per the CSU report, this is expected to change for the 2016 Atlantic season as ENSO conditions continue to show the weakening of El Niño into a natural state or a possible La Niña state as we enter peak hurricane season.