April 27, 2016 Severe Weather Threat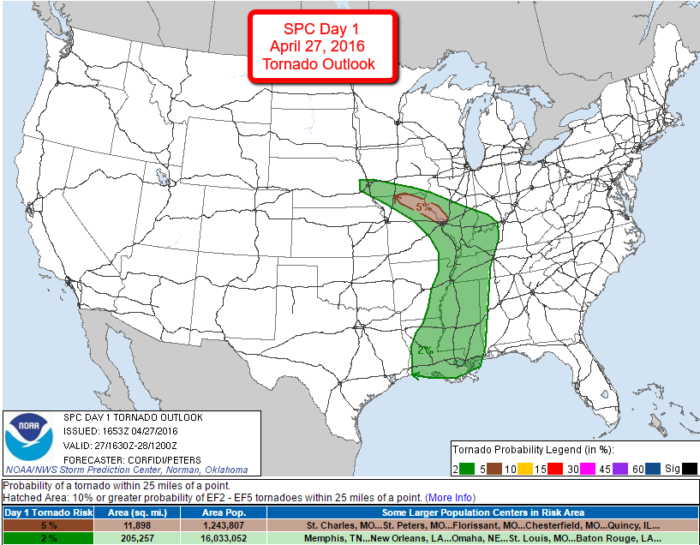 The SPC has issued the outlook for today and it covers an area from Northeastern Kansas, Southeastern Nebraska into Missouri and down through the Mississippi Valley.
The first Tornado Watch has already been issued for the northern side of this system with more weather watches expected to follow soon.
With the heavy rains last night across Missouri, flooded roads and low-lying areas are also expected.