Tropical Storm Julia To Dump Heavy Rain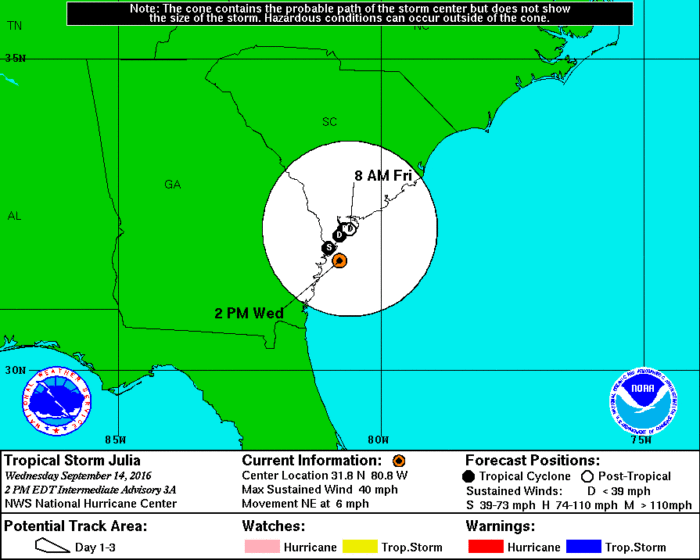 As Tropical Storm Julia meanders up the southern Atlantic seaboard, some coastal areas could pick up heavy rainfall which may lead to isolated flash flooding.
Flash Flood Watches are in effect from Savannah, GA to Wilmington, NC. 2-4″ of rain is possible for the southern half of coastal South Carolina. From Georgetown, SC through Wilmington, NC, anywhere from 3-4″ of rain will be possible. The Myrtle Beach area could potentially pick up closer to 6″.
High winds are also a possibility. Maximum sustained winds are around 40 mph but could gust higher at times. An isolated tornado can't be ruled out this afternoon and evening in southern South Carolina.