Active Weather Ramps Up in the Southeast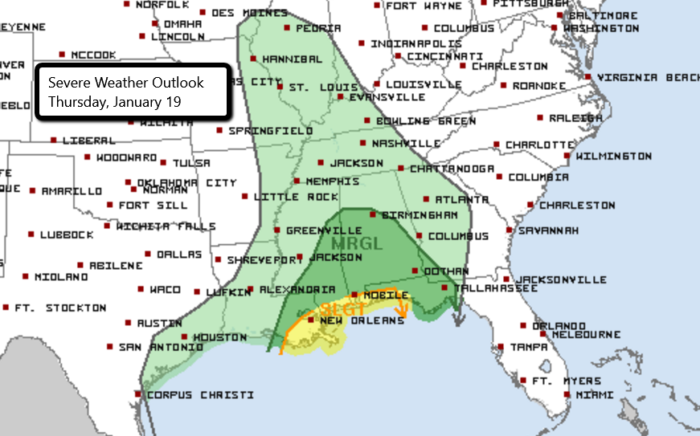 The next few days could be active across a good part of the Southeast. The SPC has issued a slight risk of severe weather today for much of the Gulf Coast including New Orleans, Mobile, and Gulfport. Storms that develop later today could produce damaging winds gusts and maybe even a brief tornado.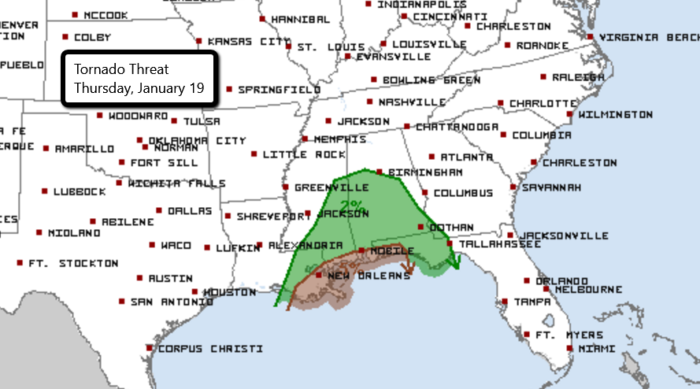 The same system responsible for today's weather will continue to impact the Southeast over the next few days. The slight risk area tomorrow includes many of the same areas. On Saturday, most of Louisiana, Alabama, Mississippi, western Georgia, and the Florida panhandle will be under the threat of severe weather.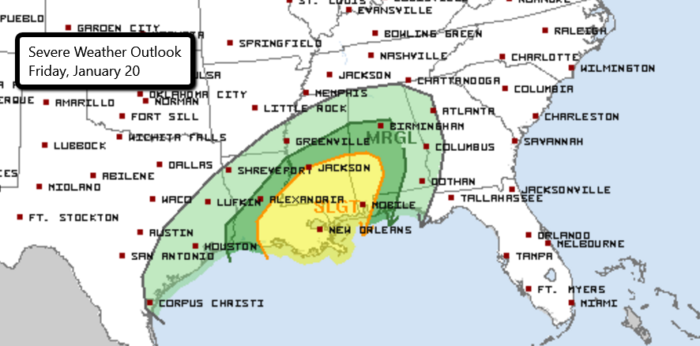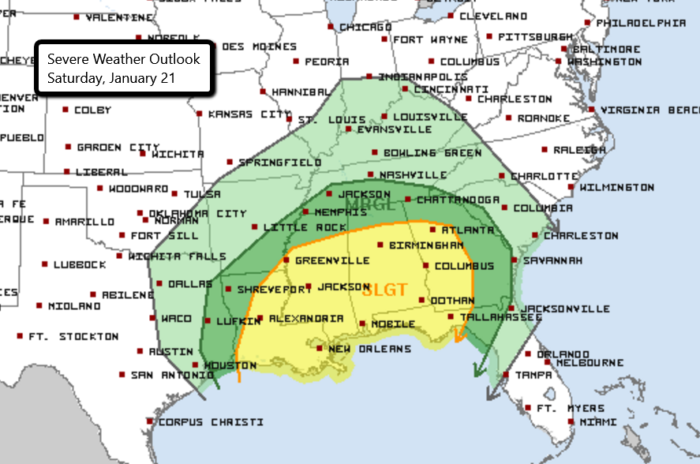 Follow us on Twitter for the very latest information!
Be sure to check out our live streams from chasers in the field here.