Tornado Threat Continues this Afternoon
The threat for a few tornadoes will continue into this afternoon and evening for parts of the Lower Mississippi River Valley and Gulf Coast. There is currently a Tornado Watch in effect for parts of Louisiana and Mississippi until 2 PM CT.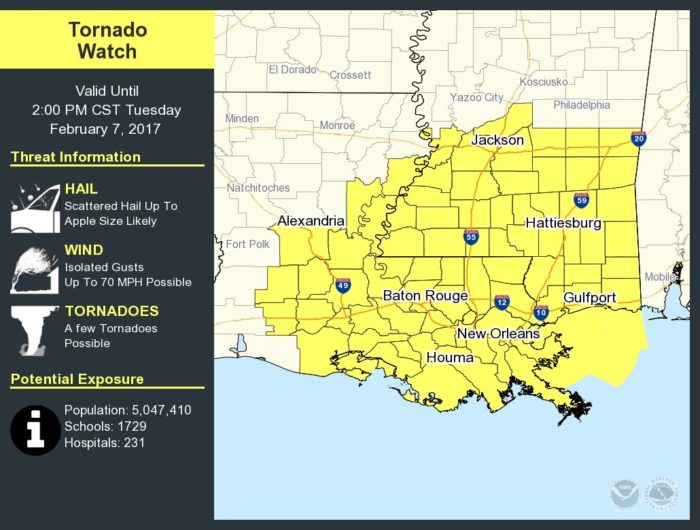 An Enhanced Risk of severe weather is in place across far southern Alabama and Mississippi, the far western edge of the Florida panhandle, and parts of eastern Louisiana. Cities in these areas have a greater probability of severe weather that could produce large hail, damaging wind gusts, and a few tornadoes. Big populations in this area include Mobile, AL, Gulfport, MS, and Pensacola, FL.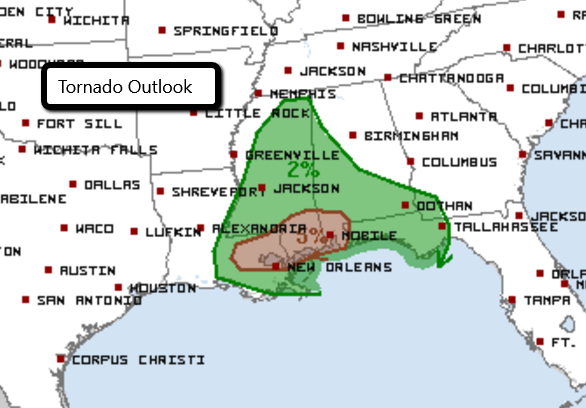 Follow us on Twitter for the very latest information, including Tornado Warnings.