Enhanced Risk of Severe Weather this Afternoon and Evening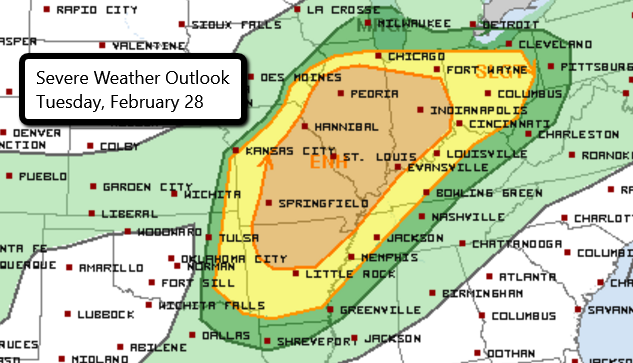 Severe weather is likely later today for parts of Arkansas, Missouri, Illinois, and Indiana. Strong storms will begin to develop late this afternoon and continue tonight. Large hail, strong winds, and even a few tornadoes will be possible.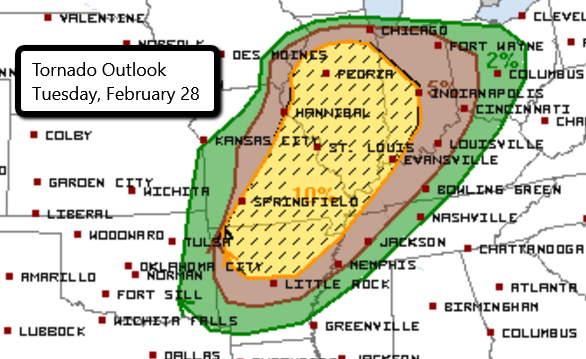 Areas from St. Louis and Springfield, MO, to Peoria, IL, and Evansville and Indianapolis, IN will need to stay sky aware today. These places have the highest risk of an isolated tornado. *A few strong tornadoes will be possible.*
The risk for severe weather, including tornadoes, looks to continue into the overnight hours. It is very important to have a way to receive severe weather alerts while you are sleeping!
You can follow the action as our chasers stream LIVE here.
Be sure to follow us on Twitter for the latest updates!