Severe Threat Continues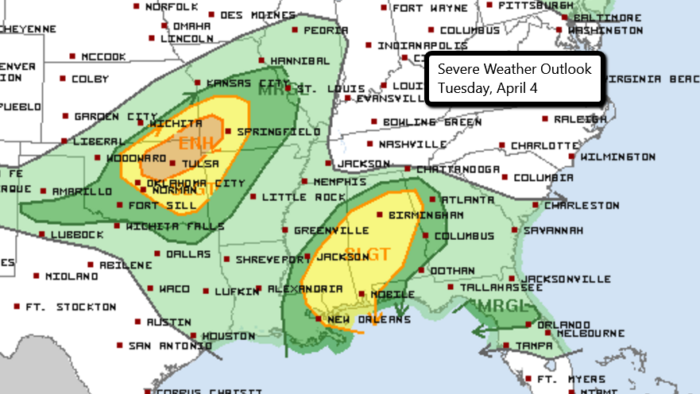 The threat for severe weather continues today in parts of the Plains and Southeast. There is an Enhanced Risk for parts of Oklahoma, Kansas, and Missouri. This includes Tulsa, OK and Joplin, MO. Strong winds, large hail, and a few tornadoes are possible.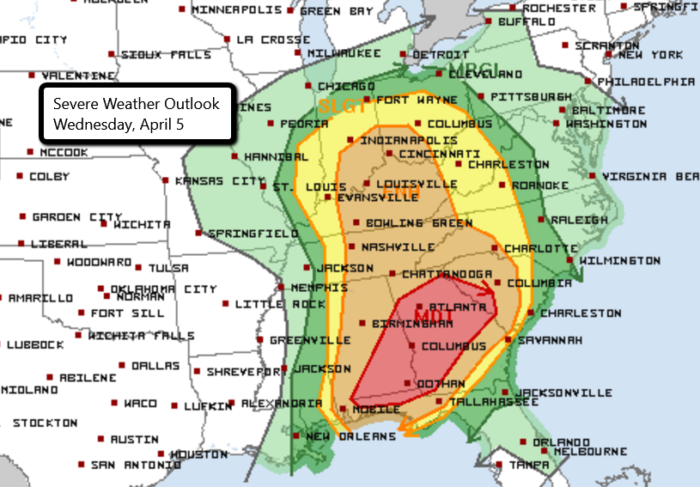 The active weather will continue into Wednesday as well. There is a Moderate Risk from southern Alabama into much of central Georgia and extreme southwestern South Carolina. This includes Atlanta, Columbus and Macon, GA and Montgomery, AL.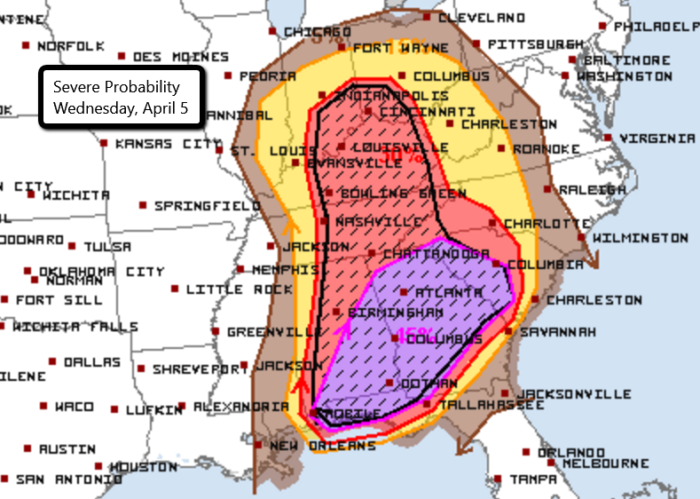 There is a significant probability of severe weather occurring from the Florida panhandle into parts of the Ohio Valley. This includes Atlanta, Cincinnati, Lexington and Louisville, KY, and Birmingham and Mobile, AL.
Damaging wind gusts, large hail, and a few tornadoes, some of which could be strong and long-lived, especially in the Southeast.