Continued Severe Threat in the Southeast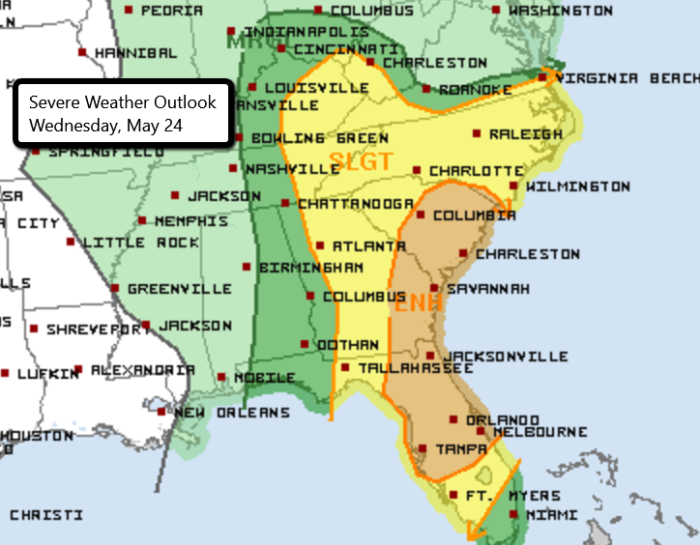 More severe weather is possible today in parts of the Southeast. There is an Enhanced risk stretching from South Carolina into central Florida. This includes Columbia and Charleston in South Carolina, Savannah, GA, and Jacksonville, Tampa, and Orlando in Florida.
All severe threats are possible in this area with the greatest concern being damaging wind gusts. The area that has the highest risk of seeing a tornado or two is northern Florida into extreme southeastern Georgia. This includes Jacksonville and Gainesville.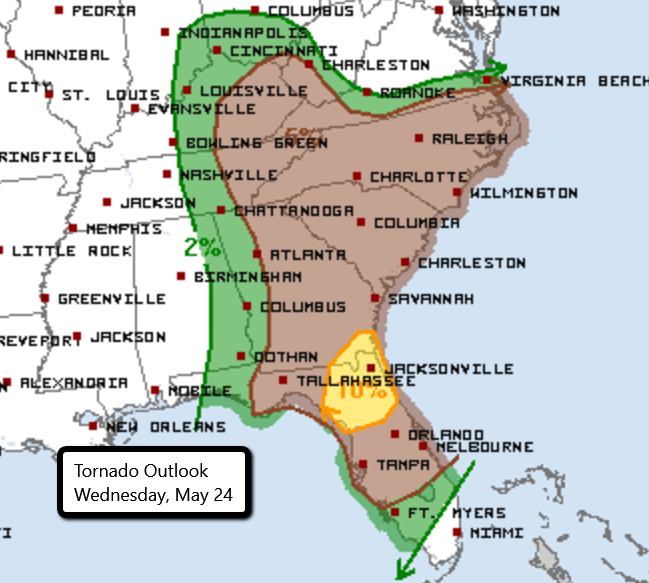 There are already tornado watches in place until this afternoon for parts of Florida, Georgia, Tennessee and the Carolinas.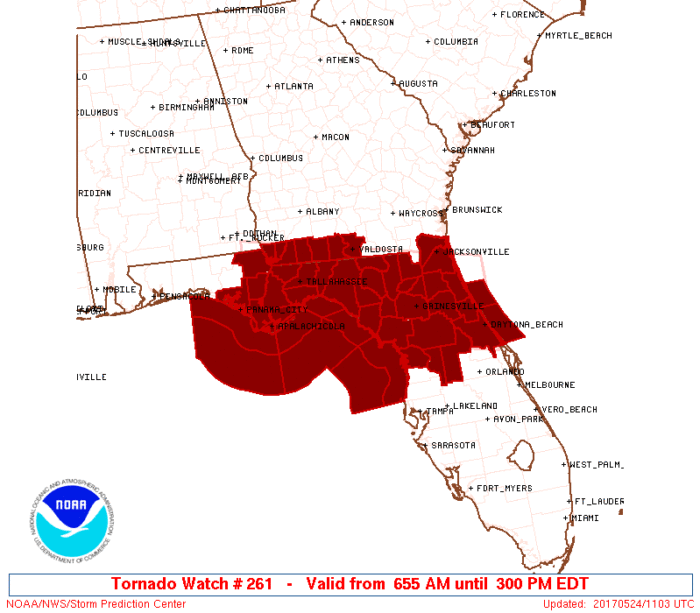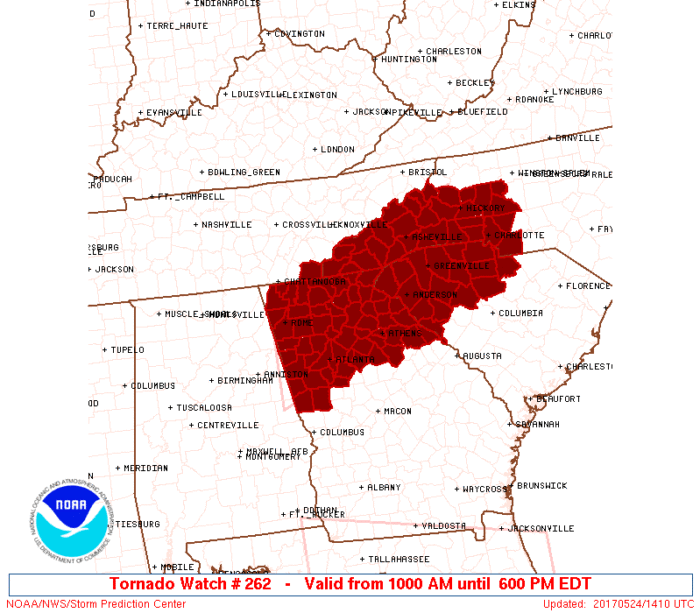 Follow us on Twitter for updates throughout the day.
Watch chaser live streams here!