Major Impacts from Hurricane Harvey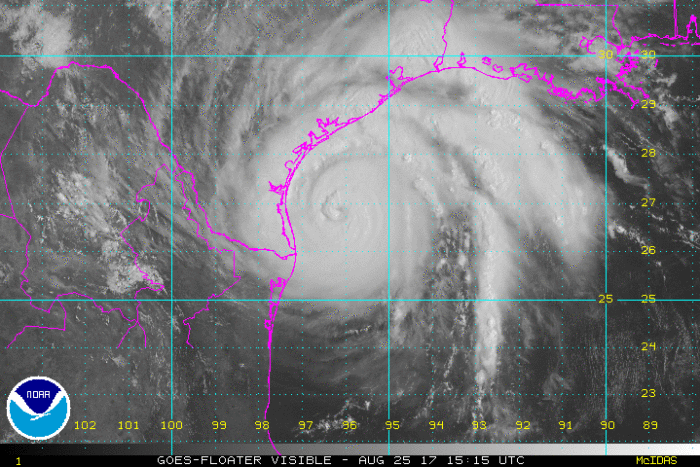 Hurricane Harvey, currently a Category 2 with maximum winds of 110 mph, is expected to make landfall along the middle Texas coast sometime late tonight or early tomorrow morning. The storm will essentially stall over coastal Texas and drop potentially historic amounts of rain.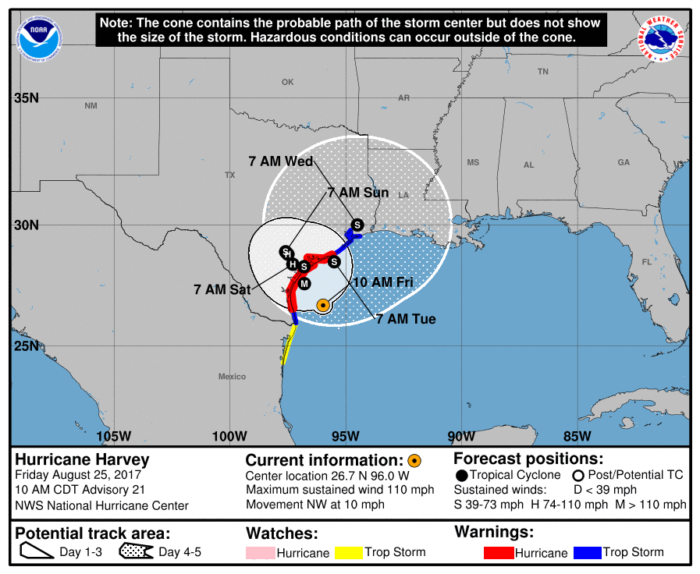 Extreme rainfall and life threatening flooding continue to be the primary concerns as Harvey continues to churn along the Texas coast line. Rainfall amounts of 15-25″ are expected with some spots getting over 30″ of rain through early next week. Catastrophic flooding is possible with some areas experiencing life threatening flash flooding.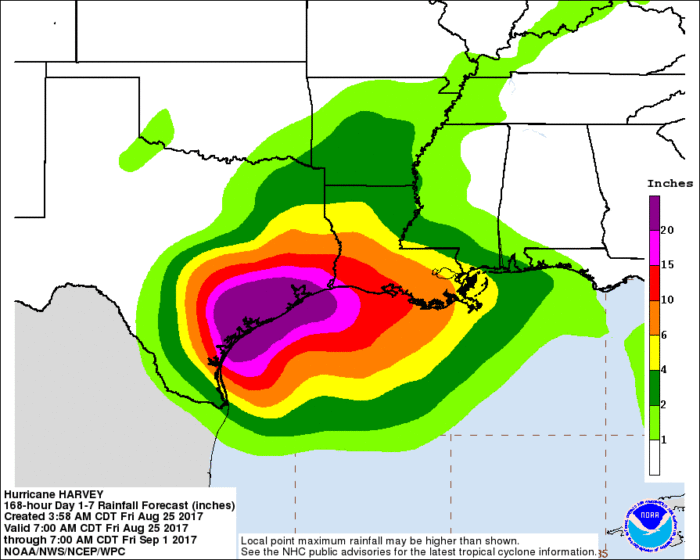 Tropical Storm and Hurricane force winds, tornadoes, and storm surge are also threats associated with Harvey. There is still time to evacuate, but preparations need to be rushed to completion. As of 11 AM ET, wind gusts of up to 40 mph were already reported at the Corpus Christi Naval Air Station and near Port Aransas. Tide gauges in these locations were also reporting a storm surge of 1-2 feet.
Stay tuned to our Twitter for updates.