Maria Headed towards Puerto Rico and Virgin Islands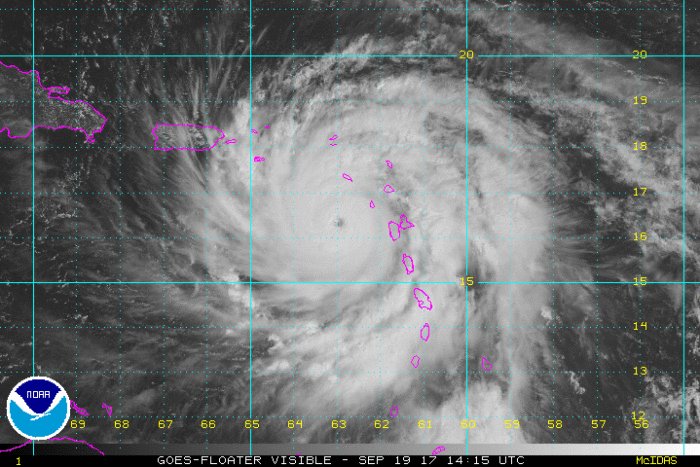 After causing devastating damage on the island of Dominica last night, Maria has its sights set on Puerto Rico and U.S. Virgin Islands. This very dangerous hurricane remains a Category 5 with maximum winds of 160 mph and gusts as high as 200 mph.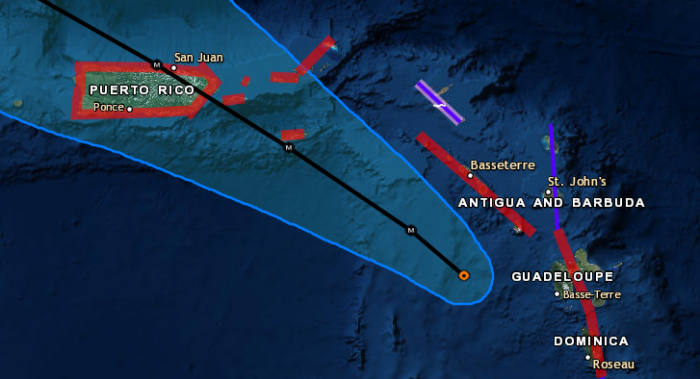 Maria's position as of 11 AM ET is about 150 miles southeast of St. Croix. Maria is moving to the WNW around 10 mph. The National Hurricane Center warns, "Potentially catastrophic Hurricane Maria continues west-northwestward toward the Virgin Islands and Puerto Rico."
Maria will continue to move over the northeastern Caribbean Sea today and then cross the Virgin Islands and Puerto Rico sometime early Wednesday.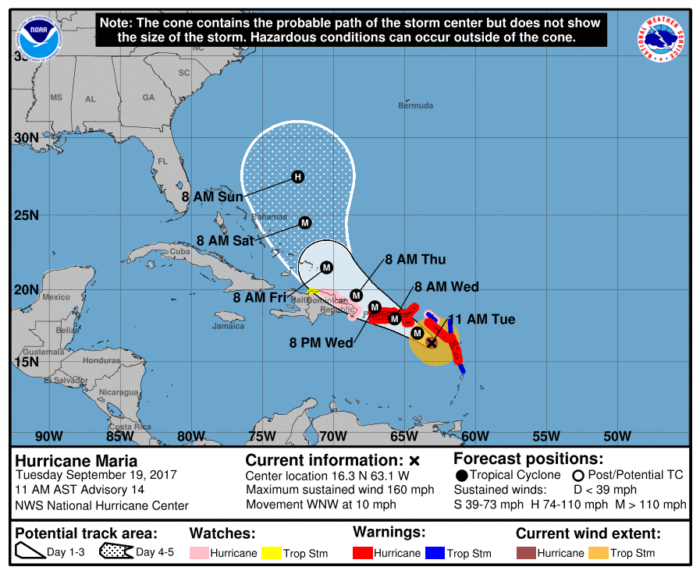 Those in Puerto Rico and the Virgin Islands need to immediately prepare for hurricane force winds, storm surge of 6-9 feet and rainfall of 1-2 feet.
Stay tuned to Twitter for updates.