Maria Makes Landfall on Puerto Rico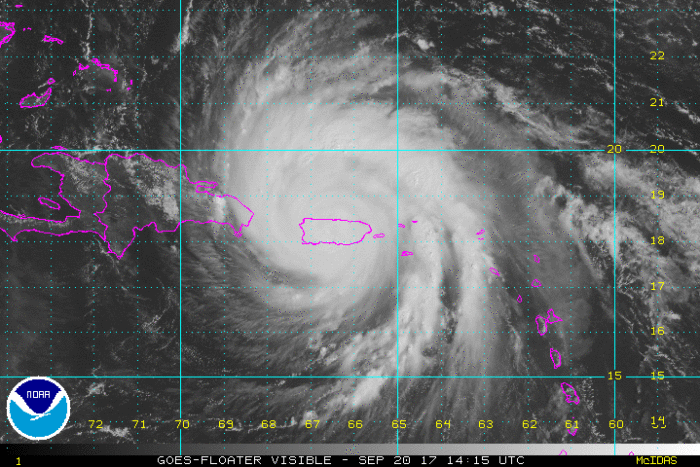 Around 6:15 AM local time today, Maria made landfall on Puerto Rico as a Category 4 hurricane bringing life threatening winds, storm surge, and flooding.
The eye of Maria has continued to move across Puerto Rico this morning and as it's been interacting with the higher terrain, clouds have formed within the eye. This has led to a less impressive satellite image. Puerto Rico's radar sent its last image around 9:50 UTC, so it is difficult to determine at this time the intensity of Maria.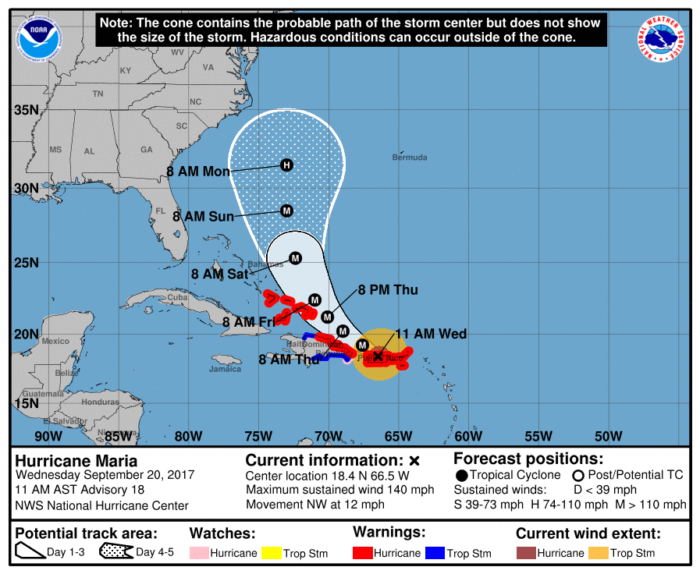 However, Maria's center is approaching the northern coast of Puerto Rico and should move back over the ocean within the next few hours. Hurricane Hunters will fly into the storm later today to collect data that will help determine how much intensity Maria lost as it moved over Puerto Rico.
With that said, this is still a very dangerous hurricane and some restrengthening is expected as Maria moves over the warm Atlantic water. The storm will continue to move to the northwest before making a turn to the north.
Stay tuned for updates.