October Blizzard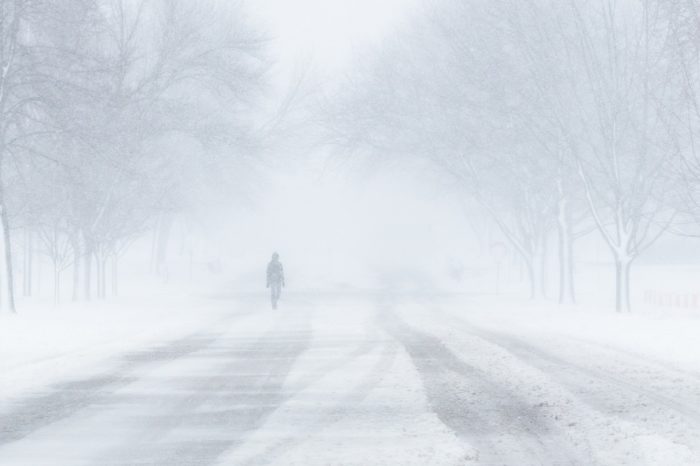 An Alberta Clipper is set to move through parts of eastern North Dakota and northwestern Minnesota Thursday and Friday. Blizzard conditions will be possible which could create treacherous travel conditions.
The National Weather Service in Grand Forks warns that winds in some areas could gust as high as 60 mph!
Peak wind gusts Thursday 50+ mph #ndwx #mnwx pic.twitter.com/RqfxS3RQE5

— NWS Grand Forks (@NWSGrandForks) October 24, 2017
Wind will be the main impact as most areas will only pick up 1-3″ of snow. But pairing the high winds with even a small amount of snow will result in whiteout conditions and drifting.
A Winter Storm Watch (blue) and High Wind Watch (mustard yellow) are in place and are expected to be upgraded as it becomes more clear who will be within the blizzard conditions.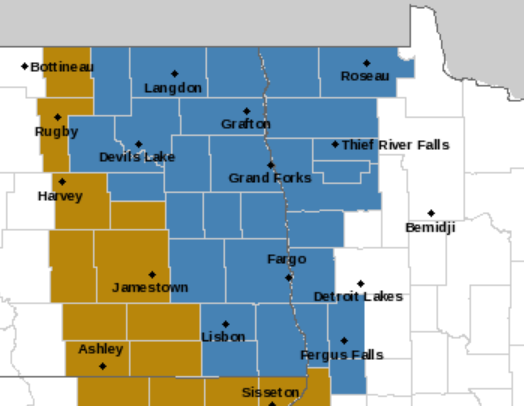 Stay tuned!