Boston to Get Over a Foot of Snow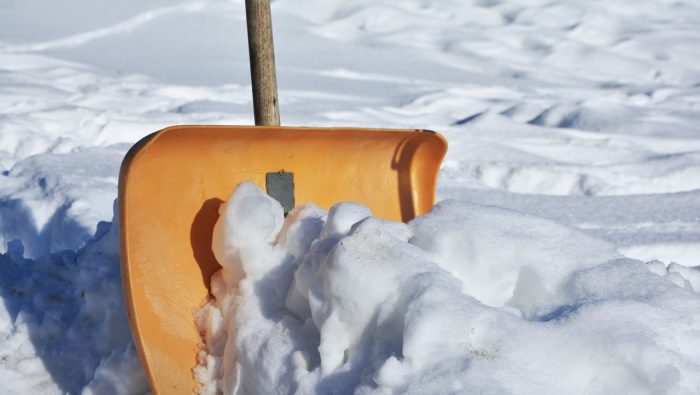 The third powerful coastal storm in as many weeks is expected to drop over a foot of snow in Boston and surrounding areas. Winds are already gusting to 40 mph along the coast.
As of noon ET on Tuesday, visibility in Boston was down to only a quarter of a mile as heavy snow and strong winds continue. Winds will pick up later this afternoon and some spots could experience gusts near 60 mph.
The National Weather Service in Taunton, MA is forecasting 12-18″ of snow in Boston today with a few more inches possible tonight.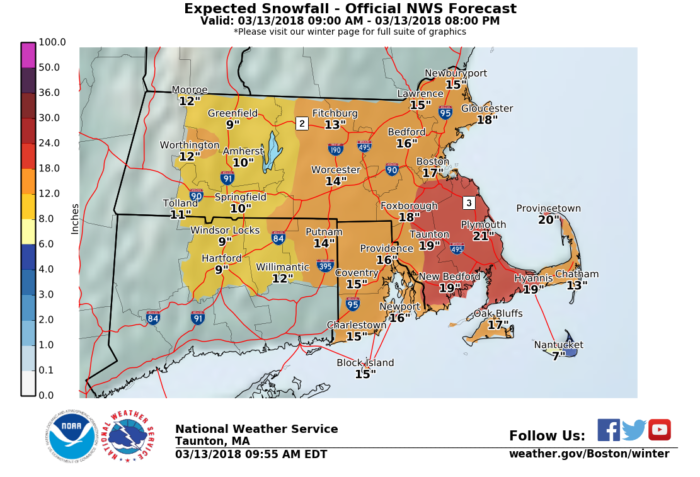 The NWS warns of 1-3″ per hour snowfall rates at times! Many coastal areas are under Blizzard Warnings through this evening. This storm will clear the area tomorrow.