Active Weather Ahead for the South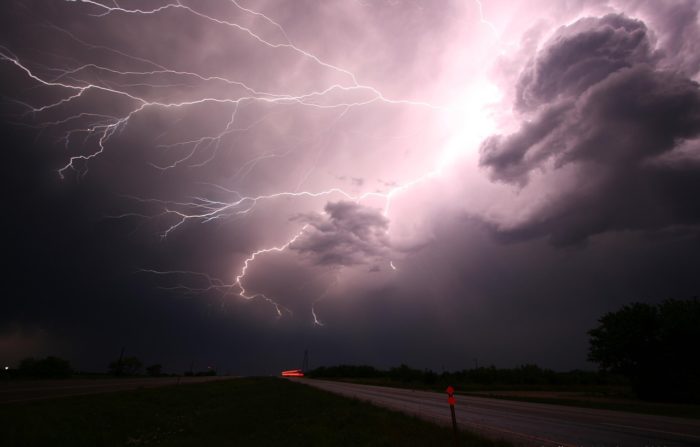 It will be an active start to the week weather-wise for parts of the South. Today, tomorrow, and Wednesday will bring risks for severe weather to parts of Oklahoma, Texas, and Louisiana.
Today's outlook has a Slight Risk stretching from north central Texas into south central Oklahoma. This includes Abilene and Wichita Falls in Texas and Oklahoma City and Norman in Oklahoma.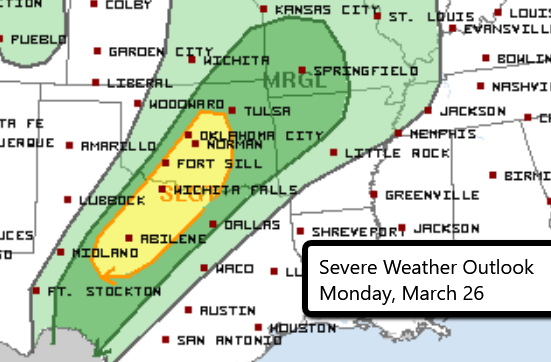 Tomorrow's outlook shifts the Slight Risk slightly south and east to include much of central and eastern Texas. Cities that could see severe weather include San Antonio, Austin, and Dallas.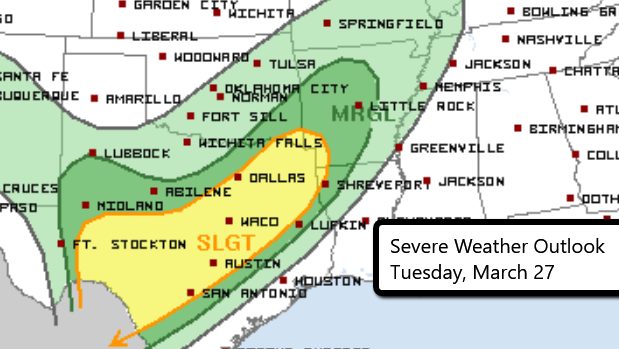 Wednesday's outlook has a Slight Risk from eastern Texas into much of northern and central Arkansas. This includes San Antonio, Austin, and Houston in Texas and Shreveport and Alexandria in Louisiana.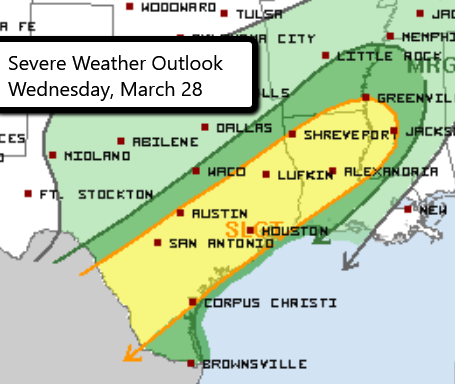 All three days will bring the risk of large hail and damaging wind gusts. An isolated tornado or two cannot be ruled out.
Stay tuned to Twitter for the latest!