Severe Weather Outbreak Today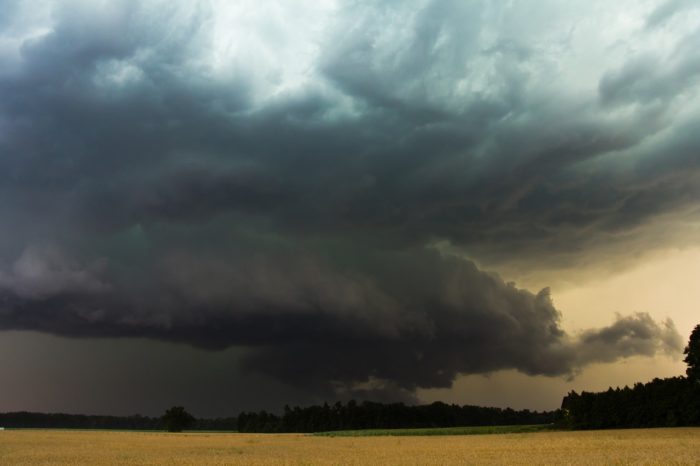 A severe weather outbreak is likely today across parts of the Ohio Valley and Mid South. The Storm Prediction Center (SPC) has upgraded a few of these areas to a Moderate Risk, which indicates the potential for widespread severe thunderstorms. Indianapolis, Cincinnati, Louisville, Nashville and Memphis are all included in the Moderate Risk area.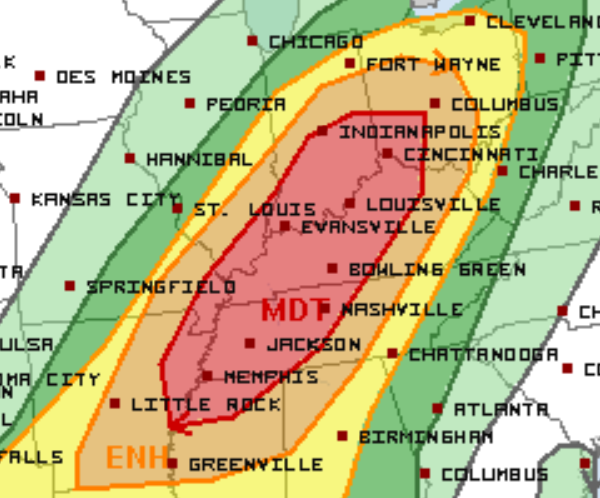 Damaging wind gusts, large hail and even a few tornadoes will be possible with any thunderstorm activity today. Initial storm development could result in supercells. This time frame will yield the greatest potential for large hail and tornadoes. As these cells develop, they are expected to merge into a line. The main threat will then transition to damaging wind gusts.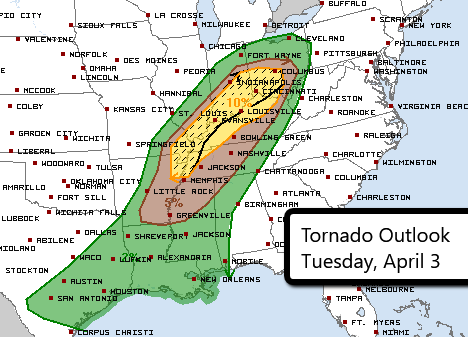 As of noon CT, the SPC says there is a 95% chance that a tornado watch will be issued for parts of Indiana, Kentucky and Ohio. More watches are anticipated as we move into the afternoon and evening.
Follow us on Twitter for updates.