Severe Threat Friday the 13th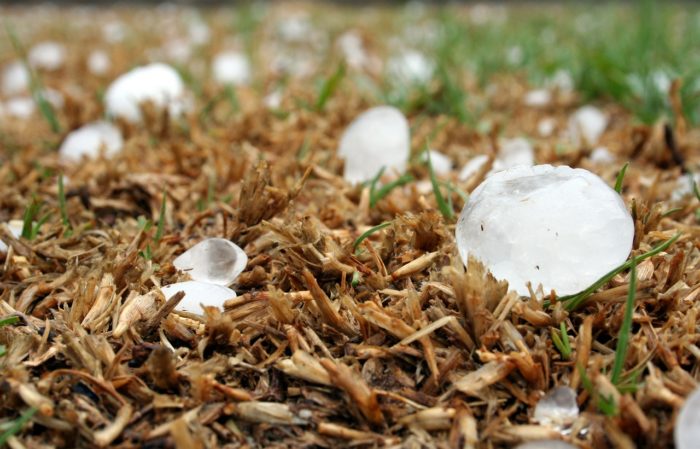 After several quiet days, severe weather will once again be possible in parts of the central and southern U.S. The Storm Prediction Center (SPC) has issued an Enhanced Risk for those areas on Friday.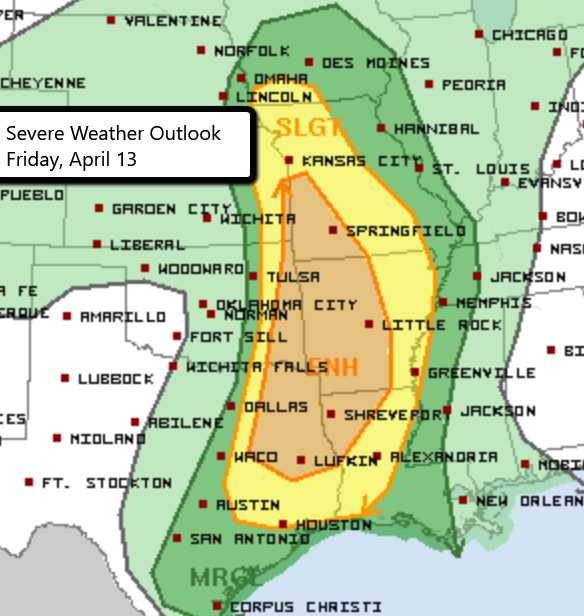 A very strong and dynamic storm system will be responsible for a mixed bag of weather late this week and into the weekend. Northern parts of the country will be impacted by strong winds and very heavy snowfall. The central and southern midsection of the nation will see widespread thunderstorms, some of which could be severe.
Right now, the area of greatest concern for large hail, damaging winds and tornadoes stretches from just south of Kansas City, MO through Little Rock, AR and into the Lufkin, TX area.
This storm system is still in the Pacific ocean so things could change as this area of low pressure moves on shore. Stay tuned.