Two Hurricanes to Pass by Hawaii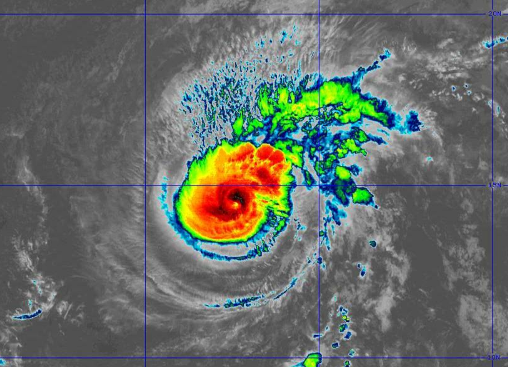 Two separate hurricanes will pass near the Hawaiian Islands over the next week or so.
The first of these is Hurricane Erick. Erick is a category 3 hurricane with maximum sustained winds of 125 mph. This storm is expected to weaken slightly over the next 48 hours.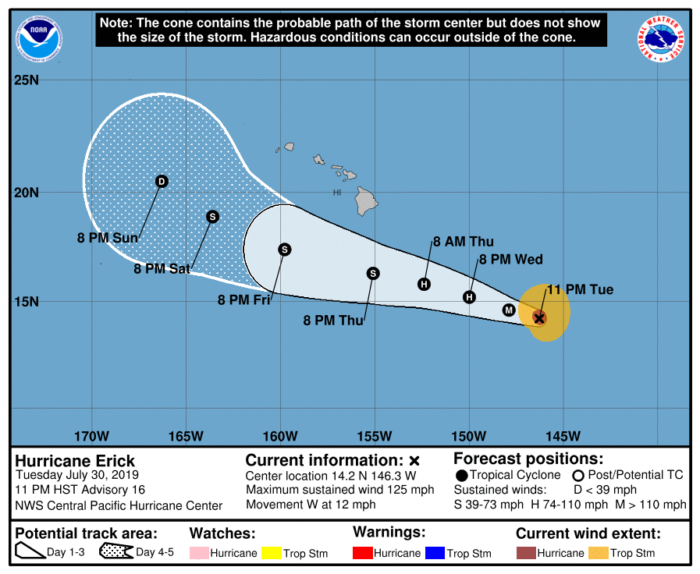 Erick is expected to pass south of Hawaii. However, swells, with dangerous surf conditions will be possible over the next few days along east facing shores.
The second hurricane sits further east in the Pacific. This is Hurricane Flossie which is currently a category 1 hurricane with maximum winds of 80 mph. Flossie could strengthen over the next few days.
This storm currently poses no threat to land, but it will need to be monitored heading into the weekend and early next week.