Deadly Southern Severe Weather Outbreak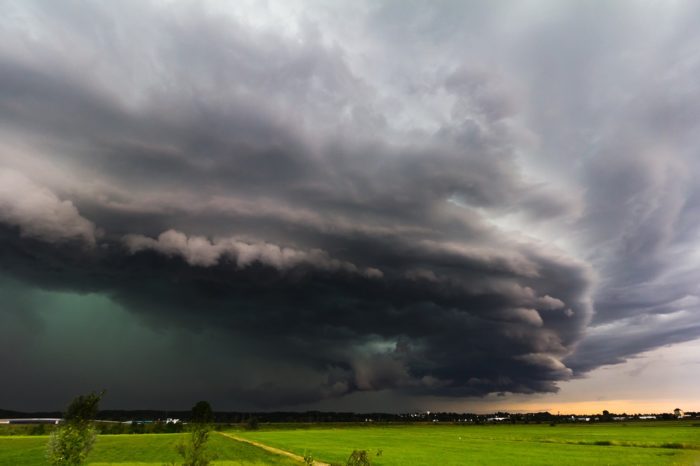 A widespread severe weather outbreak impacted much of the Southern Plains and the South over the weekend. Multiple deaths and injuries were reported across several states.
Destruction was seen across the South as tornadoes and very strong winds knocked down trees, leveled homes, and downed power lines. The governors of Mississippi and Arkansas have both declared states of emergency.
The SPC shows 18 tornado reports and 258 wind reports on Friday alone, primarily in Oklahoma, Arkansas, Texas and Louisiana. Saturday's numbers are stunning. Twenty reports of tornadoes and 719 wind reports! These reports are preliminary.
This graphic from RadarOmega shows Friday and Saturday's wind and tornado reports scattered across much of the South, from Texas all the way to the Mid-Atlantic.
Flooding was blamed for the death of an Oklahoma man. Three people died in northwest Louisiana with two of those deaths attributed to a tornado and one caused by a falling tree. A man was killed in Texas when a tree fell on his home and crushed him and three people died during a tornado in Pickens county, AL when their homes were destroyed.
Preliminary data from the NWS Birmingham indicates the deadly Pickens county tornado was an EF-2 with max winds of 134 mph. This tornado was responsible for 3 fatalities and 7 injuries.
The NWS Birmingham report says, "Of the homes destroyed, six were site-built homes. Four manufactured homes were completely destroyed, three of which had anchoring systems that failed. All four manufactured home frames were found considerable distances from the homes sites. Three fatalities occurred in two of these manufactured homes on Settlement Road."
The NWS in Shreveport indicates the deadly tornado in Nacogdoches county, TX was an EF-1 with max winds of 100 mph. This tornado caused 1 fatality and 1 injury, both occurring in a mobile home.
NWS Shreveport also reports that a deadly tornado in Northwest Louisiana was an EF-2 with max winds of 135 mph. This tornado caused 2 fatalities and 1 injury. The fatalities occurred in a double-wide with the injury occurring in a single-wide.
NWS Shreveport indicates that the third fatality to occur in Northwest Louisiana was due to strong thunderstorm winds of 80 mph. Straight-line winds caused a large tree to be uprooted and fall onto a home in Oil City, killing the occupant of that home.
In Oklahoma, a man died after being swept away by flood waters after his pickup truck stalled near Kiowa.
Many of these same areas will continue to see the threat for showers and thunderstorms over the coming days which will make clean-up efforts more difficult.