Tropical Storm Fay Forms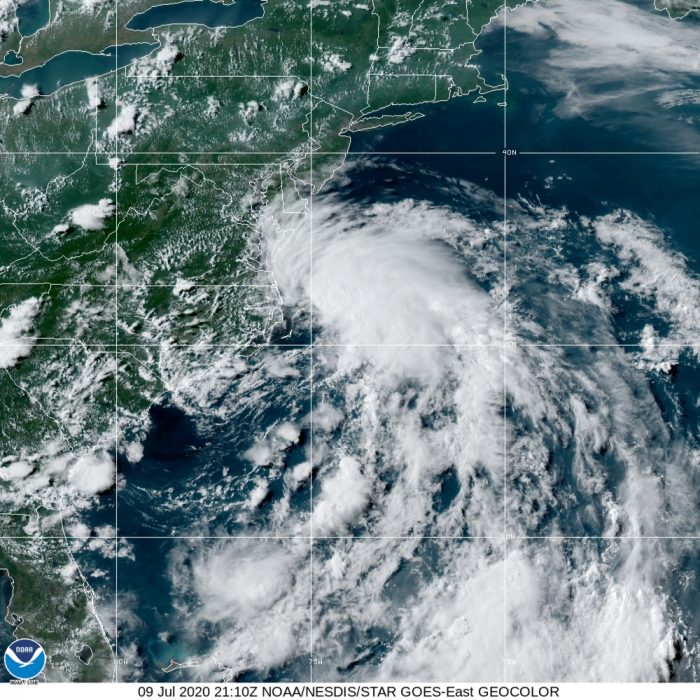 Tropical Storm Fay has formed in the Atlantic. It is the earliest "F" named storm in history.
The system has been observed by Air Force Reserve reconnaissance aircraft producing winds to 40 knots. Fay is currently over warm Gulf Stream waters so some strengthening is expected tonight and Friday.
A Tropical Storm Warning has been issued for coastal New Jersey, New York, and Connecticut. This does include Long Island.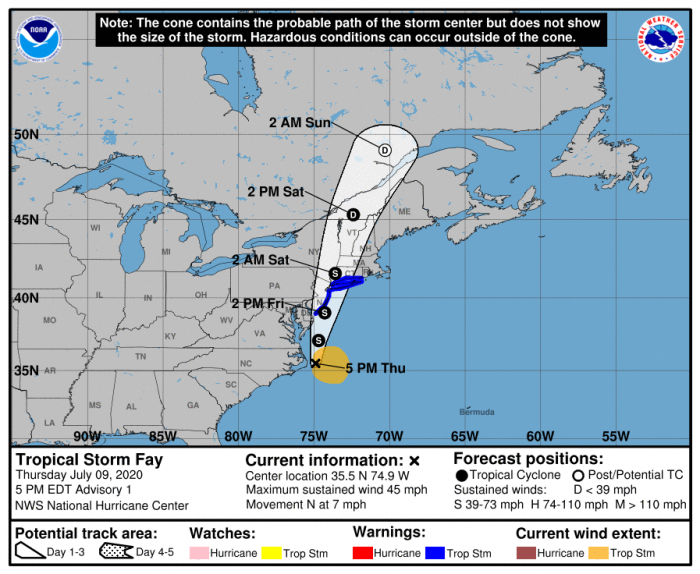 Fay is expected to produce 3-5″ of rain with some isolated 8″ amounts possible. Flashing flooding will be the primary threat with this system.