Isaias Becomes Tropical Storm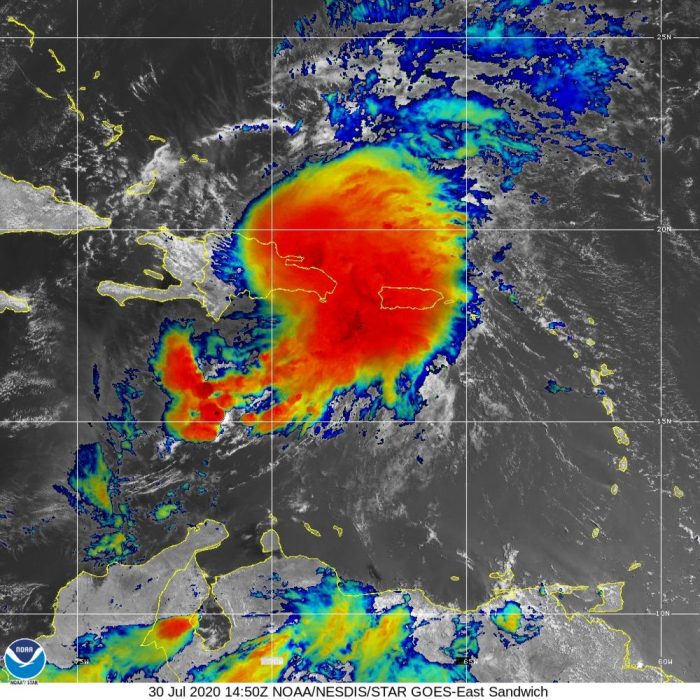 UPDATED July 30 4:30 PM CT —
A Tropical Storm watch has been issued for Florida's eastern coast from Ocean Reef to Sebastian Inlet. This includes Miami, FL. The Northwest Bahamas are now under a Tropical Storm Warning.
The National Hurricane Center now expects Isaias to become a hurricane as it approaches the southeastern U.S.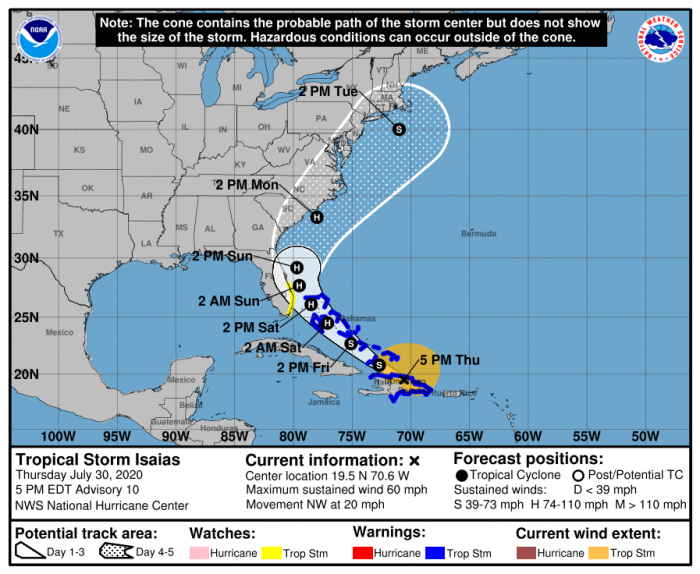 Interests in Florida should begin to prepare now for heavy rains, storm surge, and flash flooding.
Stay tuned for updates over the coming days.
PREVIOUS —
Isaias became a Tropical Storm Wednesday night.
As of 11 AM AST Thursday, Isaias was approximately 50 miles southwest of Punta Cana, Dominican Republic and moving northwest at 20 miles per hour. The system has maximum sustained winds of 60 mph.
Puerto Rico will continue to experience strong winds and dangerous flash flooding due to heavy rainfall today with heavy rains spreading over the Dominican Republic and eventually Haiti.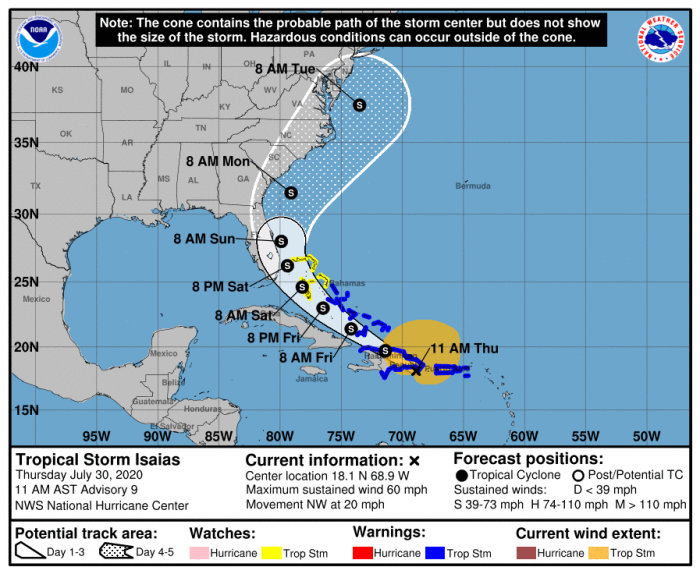 Isaias will pose a risk to the Southeastern U.S. this weekend. Interests in Florida should prepare for the potential of heavy rainfall, flooding, storm surge, and gusty winds.
The National Hurricane Center cautions that tropical storm or hurricane watches could be posted for parts of south Florida later today.