Elsa Passing Near Florida Keys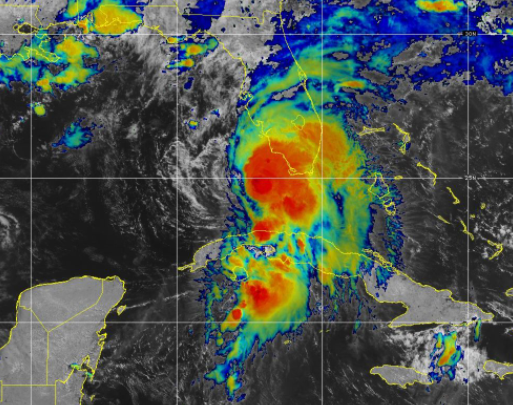 Tropical Storm Elsa will continue to bring heavy rain and strong winds as it passes near the Florida Keys today. The storm will then move northward towards the west coast of Florida later today and tonight.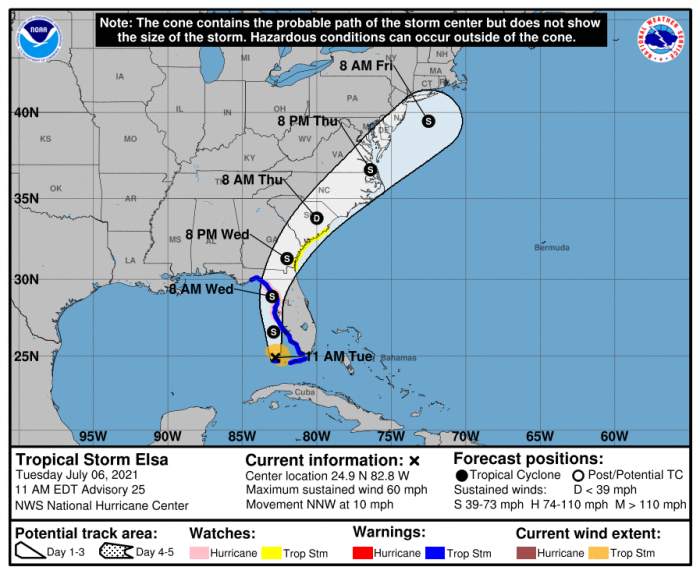 Maximum winds are near 60 mph as of Tuesday morning, with higher gusts. Some strengthening is possible today. Elsa could be near hurricane strength as it makes landfall in Florida.
Storm surge, if it occurs along with high tide, could create some flooding issues along coastal Florida and in areas that are normally dry.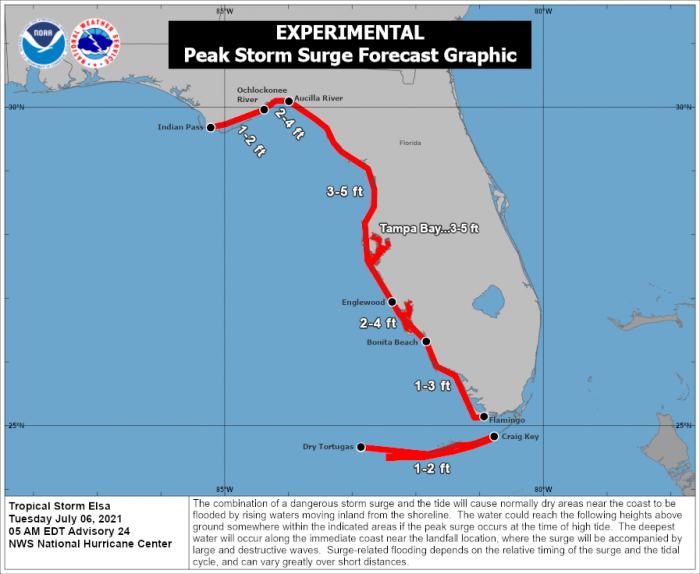 Generally, 3-6″ of rain will be possible in the Keys and parts of Florida over the next few days. Some isolated locations could pick up nearly 8″ of rain. Localized flash flooding will be possible.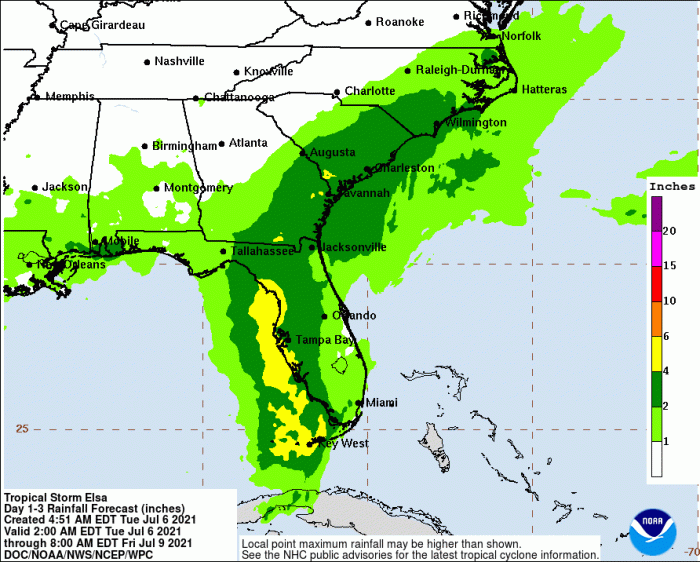 A few tornadoes will be possible in Florida today as Elsa moves northward. Follow us on Twitter for updates on the tornado threat.