Hurricane Grace to Impact Yucatan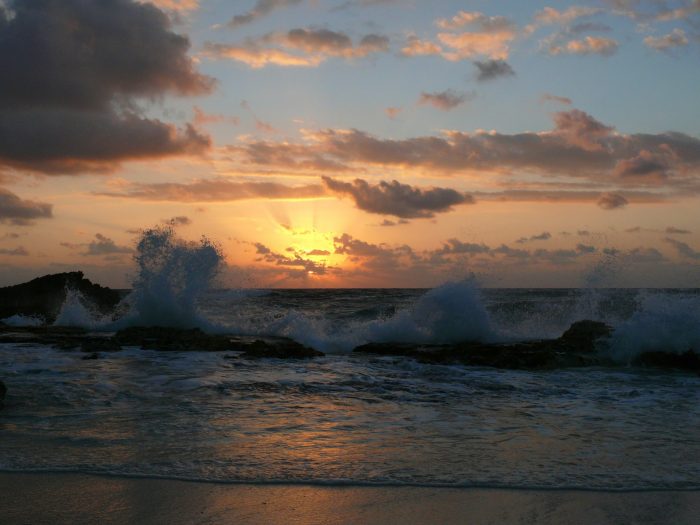 Hurricane Grace will impact the Yucatan Peninsula of Mexico starting late tonight or early Thursday.
A Hurricane Warning is in effect for the Yucatan Peninsula from Cancun to Punta Herrero, including Cozumel.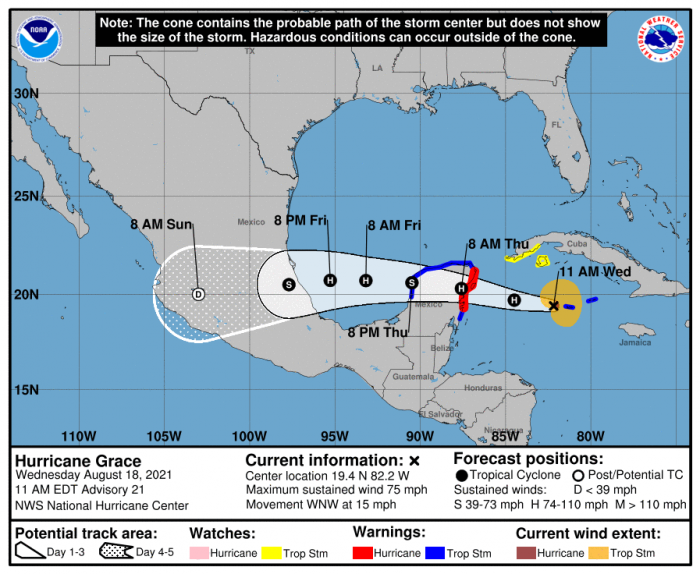 Grace is currently a Category 1 Hurricane with maximum winds of 75 mph. The storm is moving WNW at about 15 mph.
The primary concerns for those in the Hurricane Warning will be heavy rainfall and the risk for flash flooding and dangerous storm surge. Hurricane force winds are also expected.