Super Typhoon HINNAMNOR churns in the Northern Pacific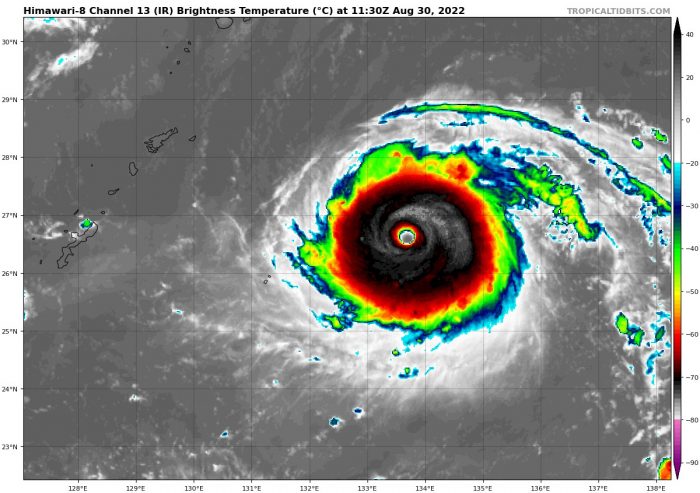 This strong tropical cyclone was classified as "Super Typhoon HINNAMNOR". And is the strongest storm on earth so far this year. Latest data from 1 p.m. CST shows that Maximum winds are sustaining at 140 kts (161 mph) with gusts to 185 mph. This Typhoon is over open water in the Northern Pacific as of today and that of CAT 5 status. Very warm ocean water with light shear should allow it to maintain and even strengthen in intensity later this week. Latest forecast models have the track moving into the Ryukyu Islands of Japan for multiple days. Even maintaining its intensity while doing so.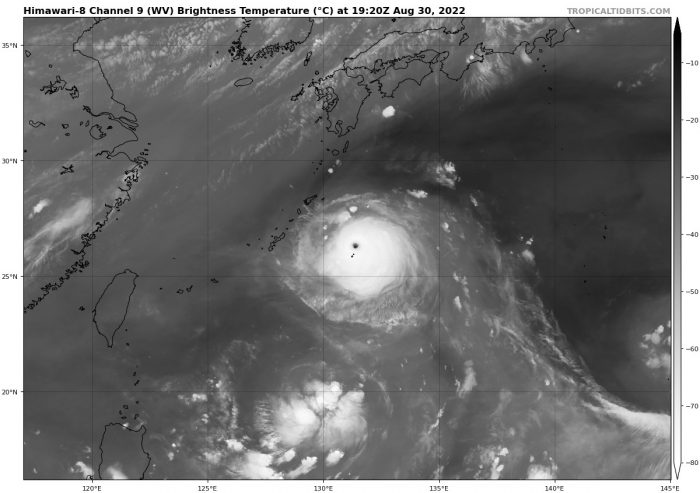 Location: 26.3°N 131.9°E
Maximum Winds: 140 kt Gusts: 160 Kt
Minimum Central Pressure: 920 mb
Official forecast guidance actually has this storm hitting the brakes from a Western track and moving to the North Northeast. Which would move it out of the Ryukyu Islands of Japan.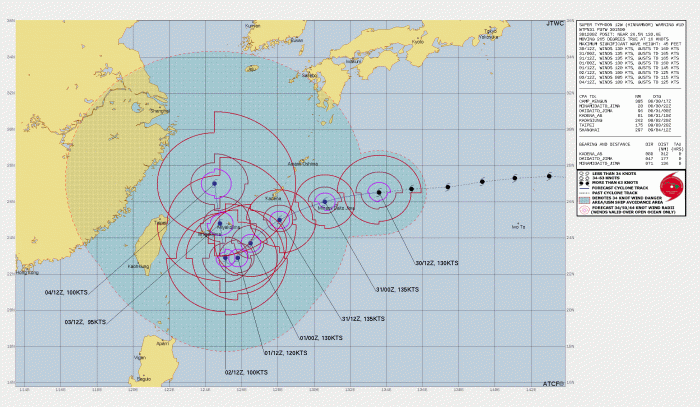 It's important to always be prepared if you live in hurricane-prone areas. Follow us on Twitter for up to date coverage.