MAJOR Hurricane Ian threatens Florida, Mandatory Evacuations in place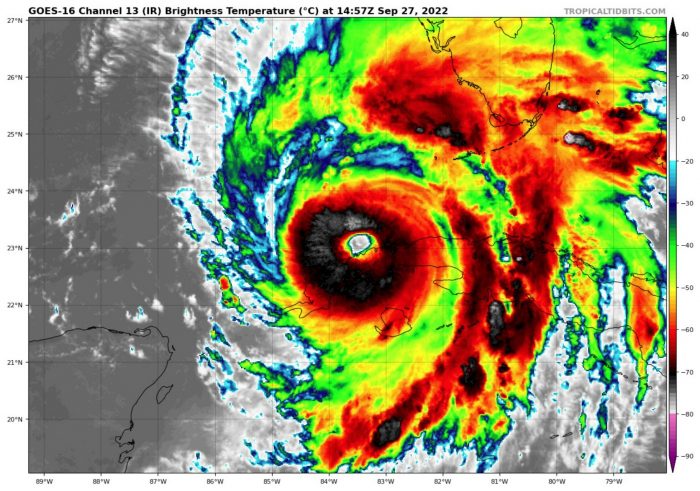 Major Hurricane Ian after landfalling in Cuba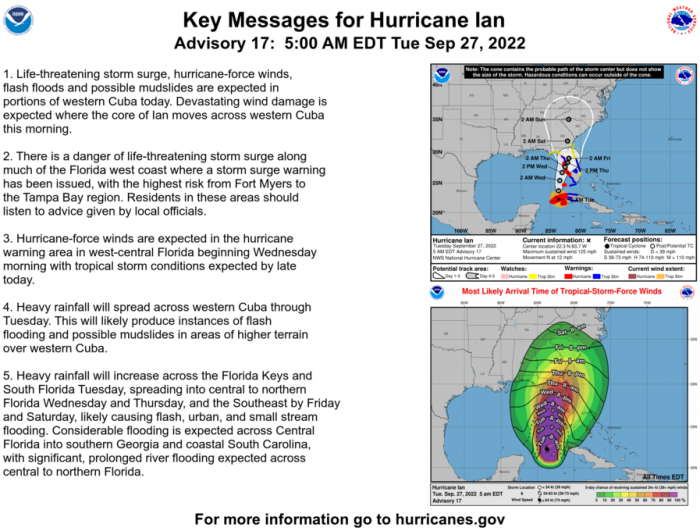 Life threatening conditions will exist across Florida as Ian will bring deadly storm surge, high winds, and heavy rainfall.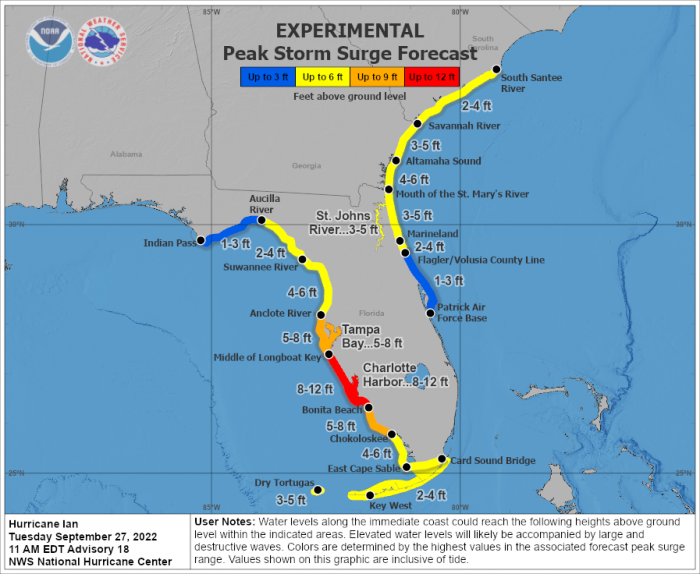 Storm surge up to 12 feet possible on the Western cost.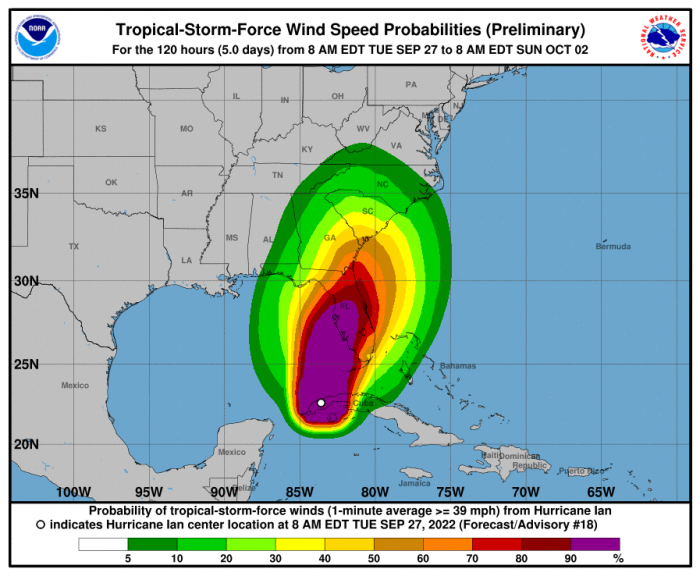 Tropical Storm force winds deep into Florida
This forecast is always subject to change and it is important to have your safety plans in place. Follow us on Twitter for up to date coverage.